| General | Explorator | Omnia | Genus |
| --- | --- | --- | --- |
| Intended use | Expert road/gravel | Granfondo/performance | Performance road |
| Weight | 135 gram | 146 gram | 156 gram |
| Feel | Sticky Rubber | EVA-Cork | Microfiber |
| Width | 35 mm | 35 mm | 35 mm |
| Length | 2.000 mm | 2.000 mm | 2.000 mm |
| Technology | Smooth Line wrap | Smooth Line wrap  | Smooth Line wrap  |
| Layer/thickness | 2,5mm-Double layer | 2,7mm-Single sheet | 3mm-Triple layer  |
| Foam material | Eva Foam | Eva Foam  | Double layer Eva Foam |
| Base material | TPU/Microfiber 80D | EVA | Gel/Microfiber 80D  |
| Adhesive | Yes* | Yes* | Yes* |
*No residue when removed
| Included | Explorator | Omnia | Genus |
| --- | --- | --- | --- |
| Finishing tape | 2 x | 2 x | 2 x  |
| Finishing tape color | Matching | Matching | Matching |
| End plugs | ere Dolce | ere Dolce | ere Dolce |
| End plug size | 30 x 17 mm | 30 x 17 mm | 30 x 17mm |
| End plug material | Alloy | Alloy | Alloy |
• 2 x bar tape 35mmx2.000mm
• 2 x finishing tape
• 2 x Dolce bar plugs 30 x 17mm
Ere Research is the culmination of a lifetime of bicycle passion, spent both on the bike and in the back channels of the bicycle industry. #RideMore
SHIPPING RATES
All orders under 100 will be shipped with a shipping fee of 7,50. Orders over 100 have no shipping charges.
DELIVERY TIMES
Your order will be processed immediately. Normally all orders placed before 17:00 CET will be shipped that day. We will not ship out any products during weekends and public holidays.  
You will receive a shipping confirmation with track and trace information. Normal delivery time is 2-3 days for orders inside Europe. Global shipping might take a few days more to get there. Don't worry, you will always be able to track and trace your parcel.
Genus Bar tape
Handlebar tape is one of the most important touch points between the rider and the bike. Control, safety, feel, comfort, maintentance. There are many aspects to consider when designing a tape.
We have designed a series of tapes to complement every riding style and condition. Our Genus tapes are race-proven and the choice for many riders that require direct contact with the handlebar.
The classic Omnia tape is made from a single layer EVA Foam that provides grip with the impression and feel of classis cork bar tape.
The Explorator tape series is durable and easy to clean with a very good grip to ensure maximum safety, also in wet and muddy conditions.
Smooth Line Wrap
All ere tapes come with 2.000mm length tapes, so you never have to worry about that last bit. These tapes fit any type of handlebar, even the biggest sizes and flared handlebar shapes.
Smooth Line Wrap is used to ensure a smooth line finish. Wrapping the handlebar with the 35mm tape, with elongated chamfer flange, creates a smooth overlap of the handlebar tape. The finished product will have no bumps and feel like a continuous surface.
Smooth Line Wrap improves the touch and the handling of the bike.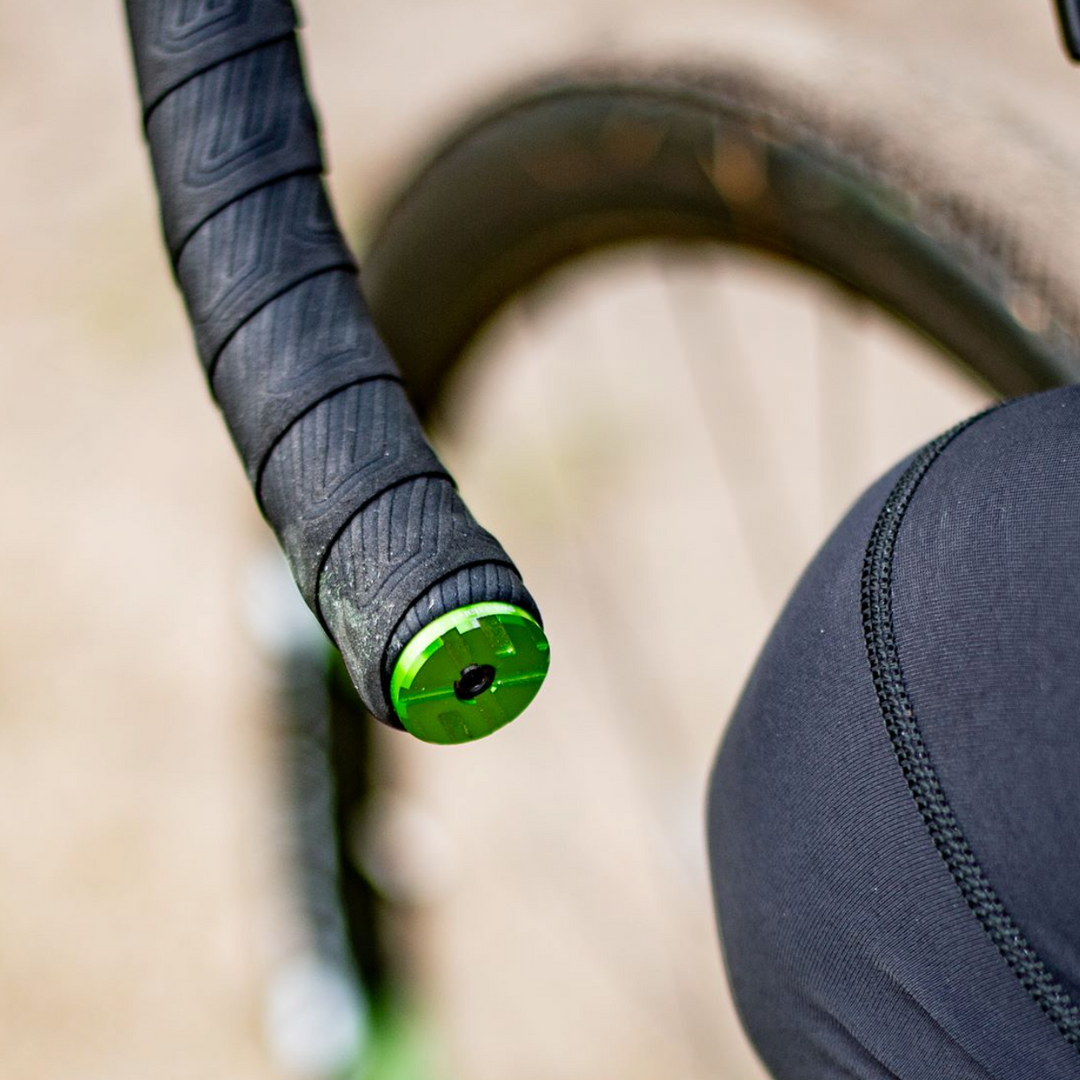 Dolce bar plugs
All ere tapes come with color matching finishing tape and a set of PU Dolce bar plugs.
CNC Dolce Plugs
Made from alloy with a black screw these plugs will keep your tape firmly in place. The inner plug is made from smooth silicon material that will keep the end plug attached to your handlebar at all times. Protecting your handlebar end.
Dolce bar end plugs are available in six different colors matching your personal bike style.
For every riding style
Choose from our variety of tapes. Genus performance tapes, Omnia tapes with that 'corky' feel, Tenaci Gravel bar covers, or our super grippy Explorator tapes, find your tape at Ere Research.