Genus Pro CC saddle
Performance, comfort and control - pick three.
Ride longer and harder with Genus Pro CC.
Control your comfort, control your ride.
Take back control
Our studies and experiences throughout the last 20 years, and the ongoing research we've initiated with the University of Stanford Medicine, have shown that no person is the same in terms of saddle needs.
This shows us that our body and, in particular, the pelvic region does not fit in a global standard. Therefore it's our job to offer suitable solutions for recreational and performance cyclists.
Ere Research saddles are unisex because we believe that there is no universal shape for female or male riders. We have seen that in many cases, male riders fit so-called female saddles much better and vice versa. This has been seen on both a recreational as well as on a professional level.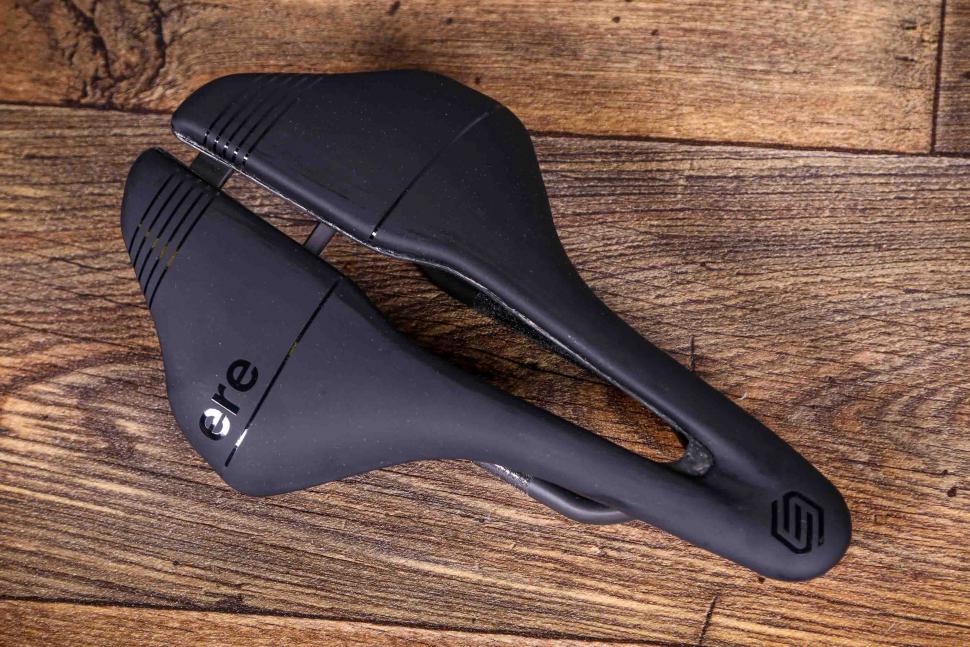 Comfort Trigger
Our saddle is fitted with our patented Comfort Trigger. With the Comfort Trigger we are providing you the power and control over your own comfort and rider feedback level. The trigger let's you adjust the flexibility of the saddle while riding. You can choose between 3 comfort levels, which will let you deal with varying conditions without sacrifice on comfort and concentration.
Dynamic Torsion Bar
A Dynamic Torsion Bar has been added to the saddle to ensure flexibility without sacrificing strength.
This extra bar connection between the saddle rails makes the overall saddle structure stronger. The torsion bar ensures that the loads are spread out to move evenly throughout the entire saddle.
Our new Ere saddles complete your riding experience. We focus on making saddles that serve a real purpose and created a thrilling new comfortable innovation.
Discover our innovative saddles and take back control of your riding experience.