ere tyre technology
Innovative engineering
Product development is a process. The ere team carries a combined experience of over a century in bicycleproduct design and engineering.
ere tyre technology
Our practical approach to tyre design and development is the secret of our success. While it's our secret recipe, we are happy to explain a few details that come into play when making an ere tyre and why each tyre model has come to life and deserves its place in existence in our product lineup, but first let's explain some tyre tech that we are using in our tyres.
The main structure of a performance tyre is its casing, its the body the tyre is built upon with its air-chamber underneath and the rubber tread pattern on top, between there are layers of anti-puncture materials, air seal layers, sidewall protection layers and at the edges of the tyre there are bead cords that hold the tyre securely on the rim. Whether it's a clincher, tubular or tubeless tyre they all have their own technological and material differences in order to do what we expect them to do, perform well under pressure :-)  
Tyre development
At ere we use 3 types of casings:
nylon 60TPI 
nylon 120TPI
cotton 320TPI 
TPI means Treads Per square Inch.  This determines how tight the weave of the fibres in the casing is. The TPI count of the tire influences the riding behaviour of the tires.
A very high TPI count creates a flexible tyre that is very responsive on the road and has a very low rolling resistance.  
Casing layer technology
Armis 1 is our lightest layer of protection designed to be flexible and light. It offers a strong protective guard against outside penetrations under the tread pattern and enhances the flexibility performance of the overall tire. 
Armis 2 is very similar to Armis 1. The difference is that it has an added "bead to bead" layer in order to it air seal the tire for tubeless use. This is referred to as TLR in our documentation.  
Armis 3 is used for tires that need heavy-duty protection against the elements. It can face heavier impact loads on the sidewall and can withstand rougher user experience conditions such as off-road usage.
Tyre bead
Some tires are equipped with an Aramid Bead Cord (ABC). This is an ultra-strong and lightweight Kevlar cord that holds the tire in position on the rim following international ETRTO size regulations.  
Some tires are equipped with a Nylon Bead Cord (NBC). This is a strong nylon cord that holds the tire in position on the rim following international ETRTO size regulations.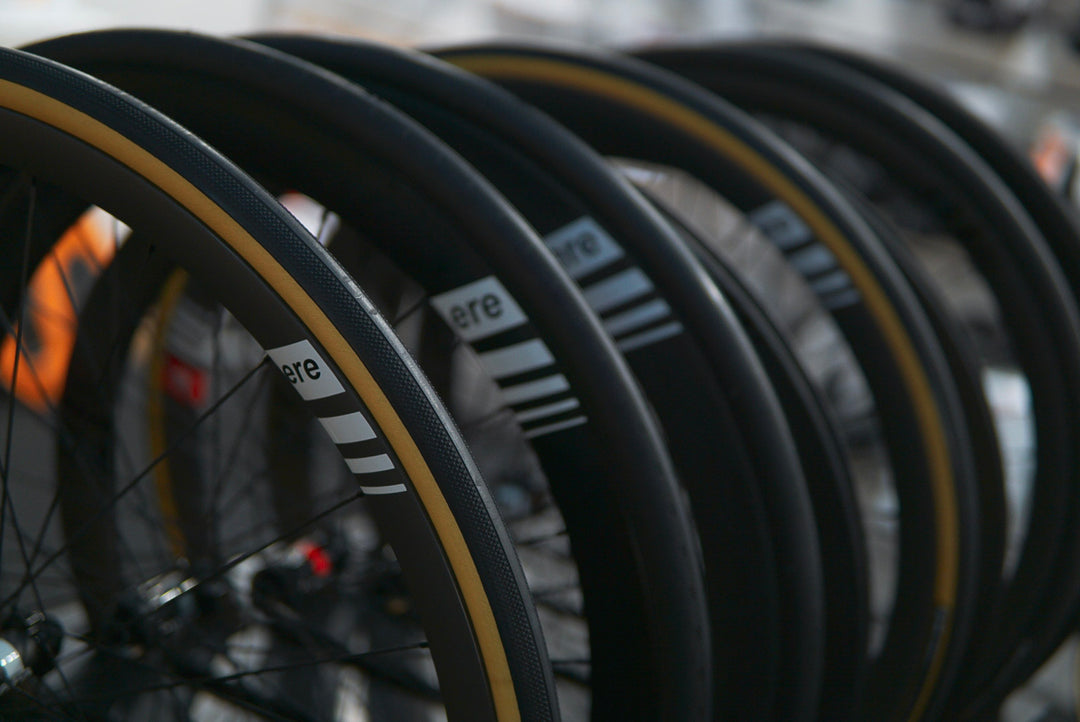 rubber compound
We use Ultra Performance Compound (UPC) that is carefully engineered from natural rubber that has been harvested from rubber trees close to our tyre factory.  
We add just the right degree of additives without compromising the latex rubber to reach the right durometer of 65A. 
HPC stands for High-Performance Compound. This has been carefully engineered from synthetic rubber, we add just the right degree of durability without compromising performance, comfort and control. It has a slightly more elongated lifetime due to its engineered composition.  
We use a durometer of 65A for a perfect mix of performance, comfort and control.  
This measure maximizes the feedback from the road during a ride and builds confidence in the tread and overall tyre.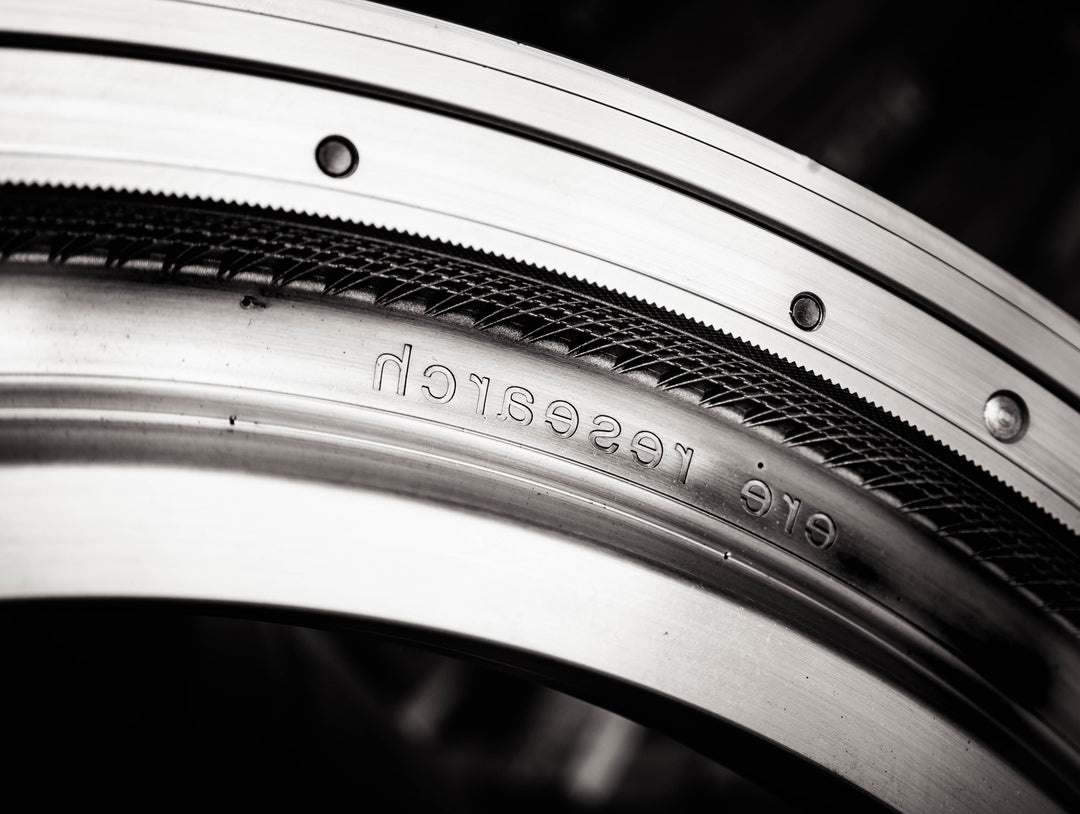 Tubular tyres
In the past, going tubular was the only method for making high performance tyres.  
Therefore they are seen as the holy grail in terms of reaching the ultimate tyre-wheel performance combination. This is also the reason why many professional riders still swear by this setup. Technology has advanced since then and now we have tubeless and clincher tyres that come very close to tubular performance.  
Tubular tyres still have advantages in terms of tyre pressure and handling, and that offers some riders an extra bit of confidence and confidence is everything when it matters. 
Every road rider knows that when it comes to high performance road tyres it's all about high-level grip, low rolling resistance, and high anti-puncture protection.  
And of course, weight and price also play a role. Puncture protection is extra layers added to the tyre that shield it against punctures.  
If you remove these layers the tyre will be light and will potentially have a low rolling resistance, but the tyre will also be easy to puncture. Anyone who knows what it takes to change a tubular tyre is not going to be happy with an easy puncture. So the trick is to try and keep up the safeguard of the tyre while keeping down the rolling resistance. In addition to this, you also want to create as much grip as possible. We'll happily accept that extra 65 gram of protection knowing that high-performance tyres are expensive and changing a tubular is no joke. However, the performance of a tubular tyre is still unmatched, so this is the reason why pros are still riding with tubular tyres. 
The ere Genus Pro CT tubular tyre offers the best mix possible - There is no road racing tire with a more aggressive leaning edge grip pattern. Moreover, the rolling resistance is as low as one could expect from a tubular tyre, and the puncture protection is as high as an  all-season tyre. 
The best performing tyre in the world:
Even compared to the Vittoria Corsa Speed (previous best overall performance worldwide), the Genus CT excels in the overall score. The ere Genus CT is the best performance road tyre in the world today.
About tyre flexibility
Sometimes there is an easy way to explain our technology, here's how our 120TPI vulcanised tyres work and how the myth of tyre flexibility should be explained.
This does not mean 120TPI tyres are not different then 320TPI, because they are, but in terms of casing flexibility a 120TPI tyre has come a long way since production techniques have evolved.Take look at this video that explains just that.
ABOUT 2021 ETRTO TIRE & RIM SIZING
Ere will adhere to the new 2021 ETRTO sizing rules, and all our new tyres and wheel/rim models will follow the sizing chart to conform with the international ETRTO standards, so check your wheels and tires when you are up to replacing them, it's good the know and understand that the combination of the product your are about to buy is compatible in terms of sizing, the below chart will help you find the correct combination.